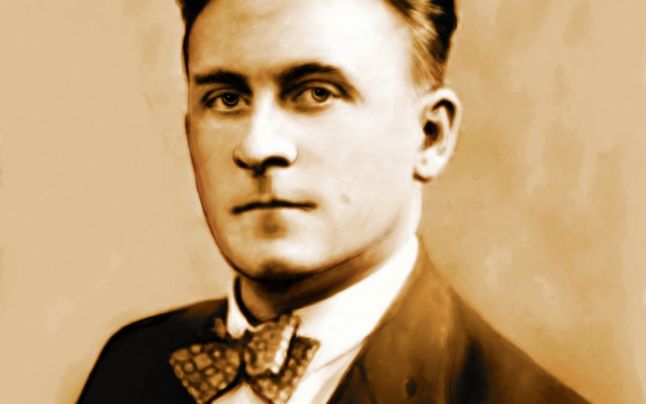 Five Reasons You Should Thank Francesco Illy for the Company He Founded
Do you drink coffee? Do you know what illy caffé is? (pronounced EEE-LEE) If you answered yes to both questions, you are among the minority of Americans. Illy is one of the oldest espresso roasting companies in the world and widely considered the gold standard in Europe. You may not know much about Francesco Illy and his coffee business; here's 5 reasons you owe him and his company a large debt of gratitude.
1) The Revolutionary Illetta
Espresso is a relatively new concept in the world of coffee. The first pseudo-espresso machine wasn't patented until 1901. That being said, it has been tested, improved and nearly perfected in a relatively short span of time. Francesco Illy founded his coffee business in 1933 and shortly after he invented a machine and method that would transform what Italians (and human beings in general) expect from their coffee. You probably haven't heard of the "Illetta" which combined high pressure and hot water to create small concentrated quantities of smooth pleasant coffee, what we now know as espresso. Now there had been other espresso style drinks prior to the Illetta, but Francesco's invention was the first capable of making multiple shots in succession, without sacrificing quality.
One of the most significant benefits of espresso is how quick you can get it and drink it. The Illeta was capable of making several shots of espresso in rapid succession (you can understand why many coffee novices mistakenly say "expresso"- cringe). The Illetta revolutionized coffee preparation, we have Francesco Illy to thank for that!
2) Taking Coffeeology to New Levels
Francesco passed his thriving coffee business on to his son Ernesto who was inclined towards chemistry.
Ernesto, who shared his father's passion for coffee, decided he wanted to develop coffee in ways it hadn't been pushed before. In order to perfect the art of espresso through scientific research, he created a laboratory in 1947, and hired several scientists to study the nuances of coffee and preparation methods. By establishing his own lab with credible chemists, he brought the studies of coffee and caffeine to the forefront of academic research. For the first time, objective standards were being created and applied to the purchasing, roasting, and preparation of coffee.  They have since divided their research into four categories: aromalab, sensorylab, techlab, and biolab.
To this day, illy has the most rigorous quality control procedures to ensure consistency across all of their products. In 1988, they instituted a patented computerized inspection system that inspects ever single bean. If that isn't impressive, we don't know what is.
3) Developing Brazil into the Elite Coffee Growing Company
The most essential part of ensuring your coffee tastes the way you expect is the one you are most removed from. Roasters are worthless if they aren't able to buy high quality Arabica beans. For hundreds of years it was impossible for roasters to have confidence that the beans they had purchased the year before would be the same the next. This is still a problem to a certain extent, due to unpredictable environmental factors (e.g. coffee rust), but it is an issue that has diminished greatly in Brazil, largely because of illy's support.
In 1991, illy introduced "The Quality Award for Brazil Espresso Coffee" which rewarded the highest quality growers and ensured sustainability. Brazilian beans gained high acclaim because of illy's award and now you'll be hard pressed to find an espresso blend without and Brazilian base. While this incentive guarantees illy the best coffee every year, the competition between farmers makes sure that every roaster can purchase high quality beans from Brazil if they want to.
4) Café Quality Espresso to Your Home Without all the Work
illy caffé never wanted to keep their espresso exclusive to the well-trained barista in the café. Most people don't have the time or money to invest in capable equipment and experimentation. They were the first major company to release their coffee in espresso (E.S.E.) pod form so that you could adapt your home espresso machine to making premium shots at home in 1974. Other companies have followed suit.
More recently, they've pioneered ipercapsules which make the process even simpler. They've solved the water pressure problem that has haunted domestic espresso machines for decades. The capsules are ridiculously small, are available in 11 varieties, and contain state of the art of technology to make sure that every shot is extracted at 9 bars. Every shot from an ipercapsule makes surprisingly delicious doppios with crémas that don't disappoint.
5) Aesthetic Coffee with a Commitment to the Arts
You might be surprised to learn that illy has been involved in the discovery and promotion of a variety of contemporary artists. Many artists are featured on their trademark espresso cups, while others get the spotlight in their travelling Galleria art show. They've gone out of their way to create sustainArt, a program that tries to discover artists from developing countries, with a particular focus on coffee producing nations. Earlier this year they launched a bookzine with literary aspirations called illywords that features writers from all over the world. You can check out their blog that features artist profiles, interviews, and event recaps here.
We hope you have grown in appreciation of a surprisingly beneficent company that we hold in high regard.  Next time you sip a fine espresso, think of the young Italian businessman, Francesco Illy, who wanted you to live HAPPillly.